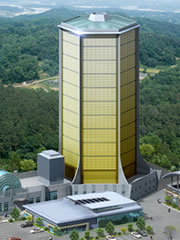 ZENA announced a 50 meter- WIND TOWER
construction plan.
Construction Site:
- Access: Approx. 7 minutes by car from JR Kurume station.
- Address: Ichihara-sugitani, Shirakabe, Miyaki-machi, Miyaki-gun, Saga-ken
- Area: 13,000 square meters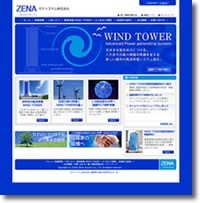 More information has been added about ZENA's WIND TUNNEL power generation system.
ZENA has received an assessment report
from Patent Cooperation Treaty Organization on the
"WIND TUNNEL Power Generation System".
The report has given the core technology
three straight A's in all three
categories-patentability, inventiveness and commercial feasibility.
ZENA applied for the protection of the Wind Tower system in December 2006.
International patent protection with PCT, once granted, gives the applicant the same patent protection in all 179 PCT member countries as if individually applied.